Welcome to the HOUSE Wiki!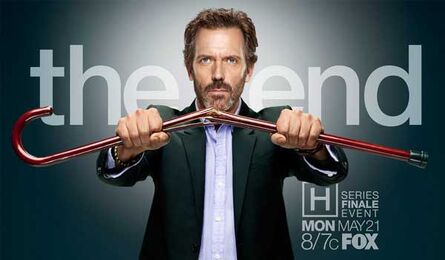 Now on Fandom!
We are currently editing 6,732 articles and 1,807 files, and you can help!
Don't forget to log in.
About this wiki
|
Contents (A-Z)
|
Categories
|
Wiki tutorial
|
Help pages
About House, M.D.
House, also known as House, M.D., was a critically-acclaimed American medical drama television series created by David Shore and executively produced by film director Bryan Singer. The Emmy and Peabody award-winning medical drama debuted on the FOX Network on November 16, 2004, and aired its last episode on May 21, 2012.
For eight years the show brought in people from around the globe, bringing intrigue and mystery in the form of unusual medical cases in a vein reminiscent of the mysteries solved by Sherlock Holmes. Furthermore, these cases were the catalyst for the discussion of philosophical and ethical issues and decisions, a lot of which were not left with a clear victor, but all of which revealed more and more of the character of each of the different doctors that comprised the team each year. In the end, while the team didn't completely understand (or appreciate) House's methods fully, the show gives a final hurrah as each of the members walks away with something they realize was the right thing to do after all. Although the mantra "Everybody Lies" is proven over and over again, the concept that "people never change, they only come up with better lies" is tested up until the last moments as the characters (and the show) drive off into an adventure left to the imagination.
Everything is challenged, nothing is sacred, and the most profound revelations of life can be found within the 172 hours of television given over the course of the eight seasons of pill-popping, dripping sarcasm, dark humor, and intelligent storytelling ever to grace the small screen of the living room (or large screen, if that may be the case, but then...everybody lies). This wiki is intended for your perusal to catch up, read, make new or more complete connections on the various subject matter, or perhaps relive the funny if outrageous times given to us by actor Hugh Laurie and company.
Enjoy!
Current Featured Article
Sebastian Charles
Sebastian Charles is the famous tuberculosis physician who becomes a patient in TB or Not TB. He is portrayed by actor Ron Livingston. The character is involved in obtaining medication for sufferers of tuberculosis in Africa and his name has been mentioned several times as a nominee for the Nobel Prize for Peace.
Medical History
Charles has a lengthy history of travel in Africa and his medical practice exposes him to tuberculosis and other infectious diseases on a nearly daily basis.
Case History
While at a meeting at a pharmaceutical company, Dr. Charles collapsed. He was taken to the emergency room of Princeton-Plainsboro Teaching Hospital. Dr. Charles self-diagnosed himself with tuberculosis, but asked the chief of medicine Dr. Cuddy to obtain a second opinion. She convinced Dr. House to look at the file. He did not think it was tuberculosis, but had no immediate diagnosis.
Dr. Charles met with Dr. House and his team. He denied ever having a previous collapse. Dr. House wrote the symptoms on the whiteboard – vertigo, blurred vision and confusion. He then asked Dr. Charles to leave the differential, but Dr. Cameron noted that Dr. Charles was an expert in immunology and tuberculosis. Dr. House said it was difficult to be honest about the patient's condition when he's in the room. Dr. Charles was sure that it was tuberculosis, but Dr. House believed the symptoms were too varied. However, Dr. Charles insisted on a PPD and sputem sample to confirm, then imaging studies to track its progression, including a CT scan of his lungs.
Dr. Cameron insisted that Dr. Charles give up his cell phone and told him there would be a phone in his room. The team was then paged back to see Dr. House. He wanted to start a new differential without Dr. Charles being present. Dr. Cameron reminded Dr. House that Dr. Charles was right – tuberculosis can present in many different ways. Dr. House noted that by that logic, everyone in the hospital should be treated for it. Dr. Foreman noted that not all the patients have been exposed to it for 20 years. However, Dr. House pointed out that Dr. Charles was healthy two weeks ago, but now has filled the whiteboard with symptoms. Dr. Chase suggested a metabolic disorder. Dr. Cameron pointed out that Dr. Charles's kidney, liver and thyroid were all normal. However, Dr. Chase noted the patient's EKG showed variability that could indicate sick sinus syndrome, which would explain the collapse. Dr. Cameron agreed to telemetry, a stress test and a further EKG.
....
Read more...
Current Featured Quote
House: "Is this hell? An eternity of people trying to convince me to live?"
Cameron: "Who says I'm here to convince you to live?"
―Cameron's hallucination appears in Everybody Dies
More quotes...
Featured Poll
Most clueless clinic patient ever?
See past polls...
Trivia

Played the love interest of The Hebrew Hammer Answer...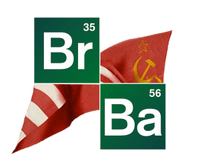 Medical Shows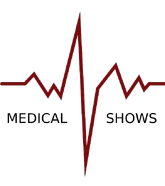 A Gifted Man
•
Body of Proof
•
Black Box
•
Call the Midwife
•
Chicago Med
•
Code Black
•
Crossing Jordan
•
Doctors
•
Dr. Quinn, Medicine Woman
•
Emergency
•
Emily Owens M.D.
•
E.R.
•
Grey's Anatomy
•
Hawthorne
•
Heartbeat
•
Holby City
•
House
•
The Good Doctor
•
Knick
•
The Mob Doctor
•
Nip/Tuck
•
Nurse Jackie
•
New Amsterdam
•
The Night Shift
•
Nurses
•
The Pretender
•
The Resident
•
Royal Pains
•
Saving Hope
•
Scrubs
•
Station-19
•
St. Elsewhere
•
Third Watch

Episode Lists
DVD's
We are devastated to announce the death of Skye McCole Bartusiak (Kids), apparently from the complications of epilepsy at the age of 21.
Another big milestone! Our 5,000th article! True, it's a stub, buy you can all help with that!
The lovely Amanda Leighton is our 1,000th picture file!
Be sure to visit the House Wiki in Spanish!
Now available on Facebook - House M.D. - Critical Cases!
Now available on Google Play - the House MD Wiki app!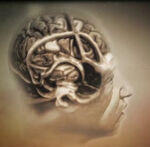 Please contribute your love and knowledge today!




Contribute
To write a new House Wiki article, enter the page title in the box below.
Useful Info
Need help?
Contact an Administrator · Help on Wikia Community
Newsreel
Loading RSS data...
Refresh
Blogs
After flipping through a lot of articles, and coming close on a couple, I finally fell upon Transplant (episode), which is a key episode in the serie…

Read more >
Community content is available under
CC-BY-SA
unless otherwise noted.