Welcome to the HOUSE Wiki!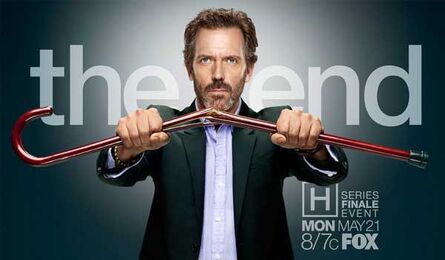 Now on Fandom!
We are currently editing 6,779 articles and 1,861 files, and you can help!
Don't forget to log in.
About this wiki
|
Contents (A-Z)
|
Categories
|
Wiki tutorial
|
Help pages
About House, M.D.
House, also known as House, M.D., was a critically-acclaimed American medical drama television series created by David Shore and executively produced by film director Bryan Singer. The Emmy and Peabody award-winning medical drama debuted on the FOX Network on November 16, 2004, and aired its last episode on May 21, 2012.
For eight years the show brought in people from around the globe, bringing intrigue and mystery in the form of unusual medical cases in a vein reminiscent of the mysteries solved by Sherlock Holmes. Furthermore, these cases were the catalyst for the discussion of philosophical and ethical issues and decisions, a lot of which were not left with a clear victor, but all of which revealed more and more of the character of each of the different doctors that comprised the team each year. In the end, while the team didn't completely understand (or appreciate) House's methods fully, the show gives a final hurrah as each of the members walks away with something they realize was the right thing to do after all. Although the mantra "Everybody Lies" is proven over and over again, the concept that "people never change, they only come up with better lies" is tested up until the last moments as the characters (and the show) drive off into an adventure left to the imagination.
Everything is challenged, nothing is sacred, and the most profound revelations of life can be found within the 172 hours of television given over the course of the eight seasons of pill-popping, dripping sarcasm, dark humor, and intelligent storytelling ever to grace the small screen of the living room (or large screen, if that may be the case, but then...everybody lies). This wiki is intended for your perusal to catch up, read, make new or more complete connections on the various subject matter, or perhaps relive the funny if outrageous times given to us by actor Hugh Laurie and company.
Enjoy!
Current Featured Article
Amyloidosis

Amyloidosis is a group of diseases in which abnormal proteins, known as amyloid fibrils, build up in tissue There are several types with varying symptoms; signs and symptoms may include diarrhea, weight loss, feeling tired, enlargement of the tongue, bleeding, numbness, feeling faint with standing, swelling of the legs, or enlargement of the spleen.
There are about 30 different types of amyloidosis, each due to a specific protein misfolding. Some are genetic while others are acquired. They are grouped into localized forms, and systemic ones. The four most common types of systemic amyloidosis are light chain (AL), inflammation (AA), dialysis-related (Aβ2M), and hereditary and old age (ATTR and familial amyloid polyneuropathy.
Diagnosis may be suspected when protein is found in the urine, organ enlargement is present, or problems are found with multiple peripheral nerves and it is unclear to the physician why this might be so. Diagnosis is confirmed by tissue biopsy. Due to the variable presentation, a diagnosis can often take some time to reach.
Treatment is geared towards decreasing the amount of the involved protein. This may sometimes be achieved by determining and treating the underlying cause. AL amyloidosis occurs in about 3–13 per million people per year and AA amyloidosis in about 2 per million people per year. The usual age of onset of these two types is 55 to 60 years old. Without treatment, life expectancy is between six months and four years. In the developed world about 1 per 1,000 people die annually from amyloidosis. Amyloidosis has been described since at least 1639.
Signs and symptoms
The presentation of amyloidosis is broad and depends on the site of amyloid accumulation. The kidney and heart are the most common organs involved.
Kidneys
Amyloid deposition in the kidneys can cause nephrotic syndrome, which results from a reduction in the kidney's ability to filter and hold on to proteins. The nephrotic syndrome occurs with or without elevations in creatinine and blood urea concentration, two biochemical markers of kidney injury. In AA amyloidosis, the kidneys are involved in 91–96% of people, symptoms ranging from protein in the urine to nephrotic syndrome and rarely chronic kidney disease.
Read more...
Current Featured Quote
House: "Is this hell? An eternity of people trying to convince me to live?"
Cameron: "Who says I'm here to convince you to live?"
―Cameron's hallucination appears in Everybody Dies
More quotes...
Featured Poll
See past polls...
Trivia

Played the love interest of The Hebrew Hammer Answer...

Medical Shows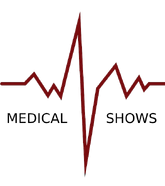 A Gifted Man
•
Body of Proof
•
Black Box
•
Call the Midwife
•
Chicago Med
•
Code Black
•
Crossing Jordan
•
Doctors
•
Dr. Quinn, Medicine Woman
•
Emergency
•
Emily Owens M.D.
•
E.R.
•
Grey's Anatomy
•
Hawthorne
•
Heartbeat
•
Holby City
•
House
•
The Good Doctor
•
Knick
•
The Mob Doctor
•
Nip/Tuck
•
Nurse Jackie
•
New Amsterdam
•
The Night Shift
•
Nurses
•
The Pretender
•
The Resident
•
Royal Pains
•
Saving Hope
•
Scrubs
•
Station-19
•
St. Elsewhere
•
Third Watch

Episode Lists
DVD's
We are devastated to announce the death of Skye McCole Bartusiak (Kids), apparently from the complications of epilepsy at the age of 21.
Another big milestone! Our 5,000th article! True, it's a stub, buy you can all help with that!
The lovely Amanda Leighton is our 1,000th picture file!
Be sure to visit the House Wiki in Spanish!
Now available on Facebook - House M.D. - Critical Cases!
Now available on Google Play - the House MD Wiki app!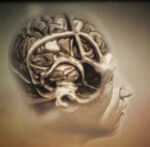 Please contribute your love and knowledge today!




Contribute
To write a new House Wiki article, enter the page title in the box below.
<createbox> width=30 </createbox>
Useful Info
Need help?
Contact an Administrator · Help on Wikia Community
Newsreel
Refresh
Blogs
The featured article for next month will be Walter Cofield. Please help us improve it to featured article quality