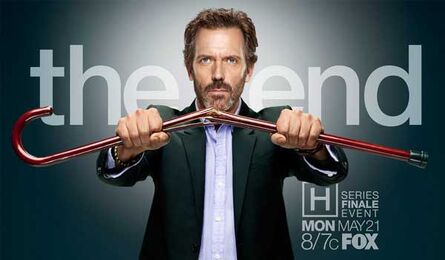 About House, M.D.
House, also known as House, M.D., was a critically-acclaimed American medical drama television series created by David Shore and executively produced by film director Bryan Singer. The Emmy and Peabody award-winning medical drama debuted on the FOX Network on November 16, 2004, and aired its last episode on May 21, 2012.
For eight years the show brought in people from around the globe, bringing intrigue and mystery in the form of unusual medical cases in a vein reminiscent of the mysteries solved by Sherlock Holmes. Furthermore, these cases were the catalyst for the discussion of philosophical and ethical issues and decisions, a lot of which were not left with a clear victor, but all of which revealed more and more of the character of each of the different doctors that comprised the team each year. In the end, while the team didn't completely understand (or appreciate) House's methods fully, the show gives a final hurrah as each of the members walks away with something they realize was the right thing to do after all. Although the mantra "Everybody Lies" is proven over and over again, the concept that "people never change, they only come up with better lies" is tested up until the last moments as the characters (and the show) drive off into an adventure left to the imagination.
Everything is challenged, nothing is sacred, and the most profound revelations of life can be found within the 172 hours of television given over the course of the eight seasons of pill-popping, dripping sarcasm, dark humor, and intelligent storytelling ever to grace the small screen of the living room (or large screen, if that may be the case, but then...everybody lies). This wiki is intended for your perusal to catch up, read, make new or more complete connections on various subject matter, or perhaps relive the funny if outrageous times given to us by actor Hugh Laurie and company.
Enjoy!
Current Featured Article
Paternity
Paternity is a 1st season episode of House which first aired on November 23, 2004. A 16-year-old boy comes to the hospital complaining of double vision and night terrors after being hit in the head by a lacrosse stick. House is dismissive until he notices a myoclonic jerk in the boy's foot. After a near-fatal hallucination and several faulty diagnoses, House is mystified until he learns the boy's true paternity.
The second episode of the series has both a short-term piece of character development and a hidden long-term piece of character development.
First, although we known from the Pilot that House avoids doing work, this episode shows just how far that goes. House avoids his last five minutes of clinic duty while Cameron catches up on his correspondence and Foreman and Chase cool their heels waiting for something to do. When a case presents itself that could make it at least look like House is working, he initially passes. However, we soon learn that when he's intrigued, his work ethic comes to the fore.
The second piece of character development is House's seeming distrust of the patient's parents, who he is certain aren't both his real parents (he suspects the father is not). He soon starts taking bets on the outcome and won't be satisfied until he misappropriates hospital equipment to satisfy his curiosity. He quotes statistics about true paternity.
However, he has a point. The parents admit they are keeping the truth from Dan. The irony is in the reveal - Dan has figured it out himself already and it doesn't matter to him.
Four years from now, when House's father dies, this episode suddenly snaps into high relevance. House's curiosity about Dan's paternity is not seated in his intense desire to be right, but in his own doubts about his family.
Recap
A lacrosse player, Dan, starts suffering from double vision while playing in a game. When he is checked by another player, he falls to the ground and there is blood all over his face. His trainer runs over to him, but Dan is unresponsive and the trainer calls for a doctor.
Gregory House is reading gossip magazines in the clinic when James Wilson finds him hiding in an exam room. House has five minutes until he can leave and doesn't want to treat someone who will take half an hour to pamper. Wilson asks him why he doesn't just tell Cuddy he has an urgent case, but House replies he has no cases right now. Wilson is incredulous that House and his team have no cases. Meanwhile Allison Cameron is answering mail while Robert Chase does a crossword puzzle with help from Eric Foreman.
When House tries to leave the clinic, he finds a man and a woman with a letter, addressed from House, that says he would take his son's case. When House sees the letter, he confronts Cameron about forging his signature. She describes the case and House gets interested in the night terrors the patient is going through.

....
Read more...
Current Featured Quote
House: "Is this hell? An eternity of people trying to convince me to live?"
Cameron: "Who says I'm here to convince you to live?"
―Cameron's hallucination appears in Everybody Dies
More quotes...
Featured Media
Featured Poll
Most clueless clinic patient ever?
See past polls...
Trivia
Played the love interest of The Hebrew Hammer Answer...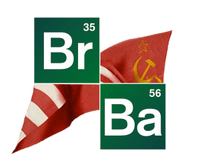 Episode lists
DVDs
We are devastated to announce the death of Skye McCole Bartusiak (Kids), apparently from the complications of epilepsy at the age of 21.
Another big milestone! Our 5,000th article! True, it's a stub, buy you can all help with that!
The lovely Amanda Leighton is our 1,000th picture file!
Be sure to visit the House Wiki in Spanish!
Now available on Facebook - House M.D. - Critical Cases!
Now available on Google Play - the House MD Wiki app!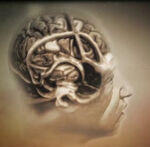 Please contribute your love and knowledge today!




Contribute
To write a new House Wiki article, enter the page title in the box below.
Useful Info
Need help?
Contact an Administrator|Help on Wikia Community
Newsreel
Loading RSS data...
Loading RSS data...
Loading RSS data...
Refresh
·
Read more...
Blogs
Create blog post
Blogs
No-one picked (again). When it falls to me, I usually have to flip through about twenty articles to find one worthy of improvement. 

That didn't happen this time - the first article I picked at random…

Read more >
See more >
Community content is available under
CC-BY-SA
unless otherwise noted.