Welcome to the HOUSE Wiki!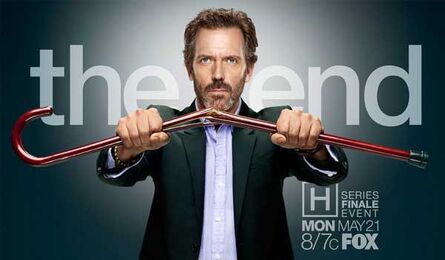 Now on Fandom!
We are currently editing 6,764 articles and 1,829 files, and you can help!
Don't forget to log in.
About this wiki
|
Contents (A-Z)
|
Categories
|
Wiki tutorial
|
Help pages
About House, M.D.
House, also known as House, M.D., was a critically-acclaimed American medical drama television series created by David Shore and executively produced by film director Bryan Singer. The Emmy and Peabody award-winning medical drama debuted on the FOX Network on November 16, 2004, and aired its last episode on May 21, 2012.
For eight years the show brought in people from around the globe, bringing intrigue and mystery in the form of unusual medical cases in a vein reminiscent of the mysteries solved by Sherlock Holmes. Furthermore, these cases were the catalyst for the discussion of philosophical and ethical issues and decisions, a lot of which were not left with a clear victor, but all of which revealed more and more of the character of each of the different doctors that comprised the team each year. In the end, while the team didn't completely understand (or appreciate) House's methods fully, the show gives a final hurrah as each of the members walks away with something they realize was the right thing to do after all. Although the mantra "Everybody Lies" is proven over and over again, the concept that "people never change, they only come up with better lies" is tested up until the last moments as the characters (and the show) drive off into an adventure left to the imagination.
Everything is challenged, nothing is sacred, and the most profound revelations of life can be found within the 172 hours of television given over the course of the eight seasons of pill-popping, dripping sarcasm, dark humor, and intelligent storytelling ever to grace the small screen of the living room (or large screen, if that may be the case, but then...everybody lies). This wiki is intended for your perusal to catch up, read, make new or more complete connections on the various subject matter, or perhaps relive the funny if outrageous times given to us by actor Hugh Laurie and company.
Enjoy!
Current Featured Article
Sex Kills is a Season 2 episode of House which first aired on March 7, 2006. House quickly diagnoses a life threatening illness, but it won't do the patient much good unless he can figure out what was causing an illness in an accident victim whose heart the living patient needs for a transplant. Meanwhile, House suspects Wilson of cheating on his wife.
Here, the medical mystery is solved rather quickly, but the treatment requires House to walk an ethical tightrope in service of his patient.
Recap
While playing bridge and talking to his daughter, a 66 year old man (Hesseman) suffers an absence seizure.
The man is taken to Princeton-Plainsboro where he is examined by Foreman. He suffers from acid reflux and headaches, but denies having ever had any other seizures. He otherwise seems healthy. However, after he sends his daughter out of the room, he reveals he also has a swollen testicle.
They do a differential, but House doesn't think it is testicular cancer, because Foreman has probably already ruled it out. House thinks he has a brain infection caused by an STD even though his tests are negative. The only other explanation is lymphoma, which is terminal.
House runs into Wilson and wonders why he's bought expensive chocolates for his wife.
Foreman confronts the patient about when he last had sex. He claims he hasn't had sex since his divorce a year ago. House still thinks it is an STD, and points out that the patient's daughter was in the room when Foreman asks. House goes to the patient, who admits that he recently had sex with his ex-wife - whom he had incidentally met at a cheese tasting - and he didn't want his daughter to know. House gives him the STD medicines. The patient admits that he has an STD to his daughter. However, at that point, the patient starts vomiting blood. House orders him sedated. He admits to the daughter that an STD wouldn't cause that symptom.
The team starts a new differential once they find out the patient's heart is damaged. House asks the patient what cheese he ate at a cheese tasting. He determines that the patient ate unpasteurized sheep cheese and got a brucellosis infection. Normal stomach acid would kill the brucellosis, but the patient was on antacids for his acid reflux. The bacteria multiplied and attacked his heart, brain and testicle. House starts him on antibiotics.
House knows that if they didn't catch the infection in time, the patient will soon go into cardiac arrest. Unfortunately, this turns out to be the case. House continues to accuse Wilson of having an affair because he is staying late at the hospital. He tells Wilson to go home and have sex with his wife.
The patient requires a heart transplant, but is otherwise healthy. House argues he is a prime candidate, but the hospital's transplant committee refuses on the grounds that he is too old. House implies one of them is a racist due to the fact that African Americans don't live as long. However, the committee turns him down. Foreman breaks the news - the patient will be dead within a week.
Despite the committee's refusal, House has to admit that he was merely acting as the patient's advocate and he actually agrees with the committee's decision. He still appeals the decision to the Board of Directors. He then goes looking for a new heart that won't be suitable for transplant to anyone else. Cameron finds a 40 year old overweight accident victim. However, the patient had a fever and stomach ache. When the woman dies, House tells the grieving husband he needs her heart.
Read more...
Current Featured Quote
House: "Is this hell? An eternity of people trying to convince me to live?"
Cameron: "Who says I'm here to convince you to live?"
―Cameron's hallucination appears in Everybody Dies
More quotes...
Featured Poll
See past polls...
Trivia

Played the love interest of The Hebrew Hammer Answer...

Medical Shows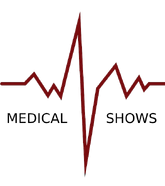 A Gifted Man
•
Body of Proof
•
Black Box
•
Call the Midwife
•
Chicago Med
•
Code Black
•
Crossing Jordan
•
Doctors
•
Dr. Quinn, Medicine Woman
•
Emergency
•
Emily Owens M.D.
•
E.R.
•
Grey's Anatomy
•
Hawthorne
•
Heartbeat
•
Holby City
•
House
•
The Good Doctor
•
Knick
•
The Mob Doctor
•
Nip/Tuck
•
Nurse Jackie
•
New Amsterdam
•
The Night Shift
•
Nurses
•
The Pretender
•
The Resident
•
Royal Pains
•
Saving Hope
•
Scrubs
•
Station-19
•
St. Elsewhere
•
Third Watch

Episode Lists
DVD's
We are devastated to announce the death of Skye McCole Bartusiak (Kids), apparently from the complications of epilepsy at the age of 21.
Another big milestone! Our 5,000th article! True, it's a stub, buy you can all help with that!
The lovely Amanda Leighton is our 1,000th picture file!
Be sure to visit the House Wiki in Spanish!
Now available on Facebook - House M.D. - Critical Cases!
Now available on Google Play - the House MD Wiki app!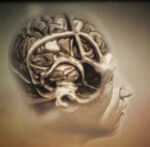 Please contribute your love and knowledge today!




Contribute
To write a new House Wiki article, enter the page title in the box below.
<createbox> width=30 </createbox>
Useful Info
Need help?
Contact an Administrator · Help on Wikia Community
Newsreel
Refresh
Blogs
Let's have some fun. The next featured article will be Amber hallucination!
Community content is available under
CC-BY-SA
unless otherwise noted.