Lisa Edelstein

Biographical Information
Born
May 21, 1966
Birthplace
Boston, Massachusetts
Gender
Female
Years Active
1990–present
Role
Dr. Lisa Cuddy
Season
Season 1-7
Lisa Edelstein (born May 21, 1966 in Boston, Massachusetts) portrays Dr. Lisa Cuddy on House, M.D.
Edelstein first came to national prominence on the MTV series "Awake on the Wild Side" in 1990. Since then, she has had over 50 movie and television credits, including such series as L.A. Law, Seinfeld, ER, The West Wing, and Ally McBeal. Like several other members of the cast, like Hugh Laurie and Jesse Spencer, her father was a doctor.
Connections
Edit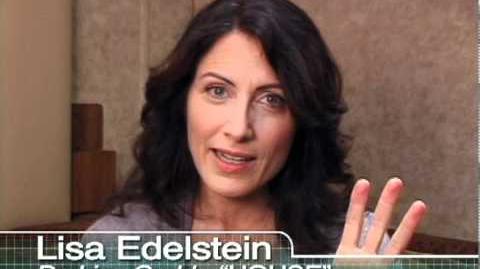 This article is also available in Spanish at es.dr-house.wikia [1]