A splenectomy is a surgical procedure to remove a patient's spleen. Although the spleen has a role in filtering blood and removing dead red blood cells, a functioning spleen is not necessary in a patient and it can be removed freely either to treat pathologies of the spleen or to treat other conditions.

A splenectomy is indicated for:
Enlarged spleen
To diagnose certain types of lymphomas
To treat wandering spleen, a condition where the spleen detaches from one part of the body and attaches to another part.
To treat thrombocytopenic pupura, such as Thrombotic thrombocytopenic purpura
If the spleen has been damaged by trauma, as bleeding from the spleen will continue without abatement
If the spleen has ruptured
To treat certain types of porphyria
Nowadays, most splenectomies are done laproscopically, with open incision only being used in cases of trauma or enlargement.
Splenectomies usually have few or no side effects. However, they may make the patient somewhat more succeptible to diseases that affect red blood cells in large quantities, such as malaria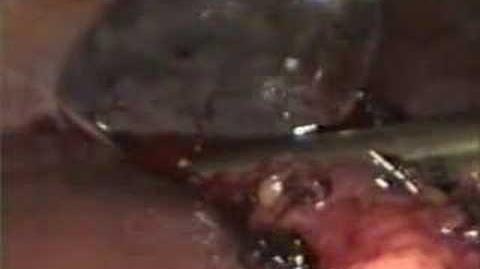 Community content is available under
CC-BY-SA
unless otherwise noted.