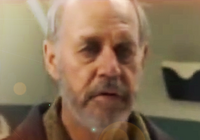 Older Man
Older Man was the homeless patient who Allison Cameron treated in the Season 3 episode One Day, One Room. He was portrayed by actor Geoffrey Lewis.
House had taken on a fake case to get out of clinic duty, which meant Cameron had nothing to do, so she went to the clinic to help out. She was assigned an older homeless patient who had discharge documents from another hospital. As she read them, she found that the man had terminal cancer and had only days to live. After confirming with him that he understood the prognosis, he asked if he could spend the night in the hospital and Cameron had him admitted. ....
Read more...
Community content is available under
CC-BY-SA
unless otherwise noted.