I'm Andrew. As well as being a editor on here, I am an Administrator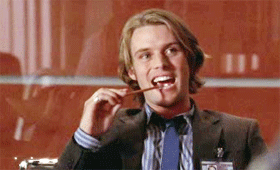 and bureaucrat at
The Charmed Wiki
. I've only started watching House, on Tuesday, 25th of January 2011, So I might not know everything about it yet, but soon will hopefully. I currently only have
Season 1
on DVD. So far, my favorite characters on the show are
Robert Chase
and
Allison Cameron
. You can either find me here at my
talk page
or at my Talk Page on the Charmed Wiki,
here.
I'm a friendly kind of guy, so if you just want a chat, leave me a message and I'll probably reply to you as soon as possible. Anyways, since House is about Doctors and diseases etc, I'm going to explain what I have. I have/had
Depression
,
Anxiety
, an
Iron deficiency
,
Eczema
and I'm also allergic to
Penicillin
Community content is available under
CC-BY-SA
unless otherwise noted.